Afternoon Tea at the Brasserie Cafe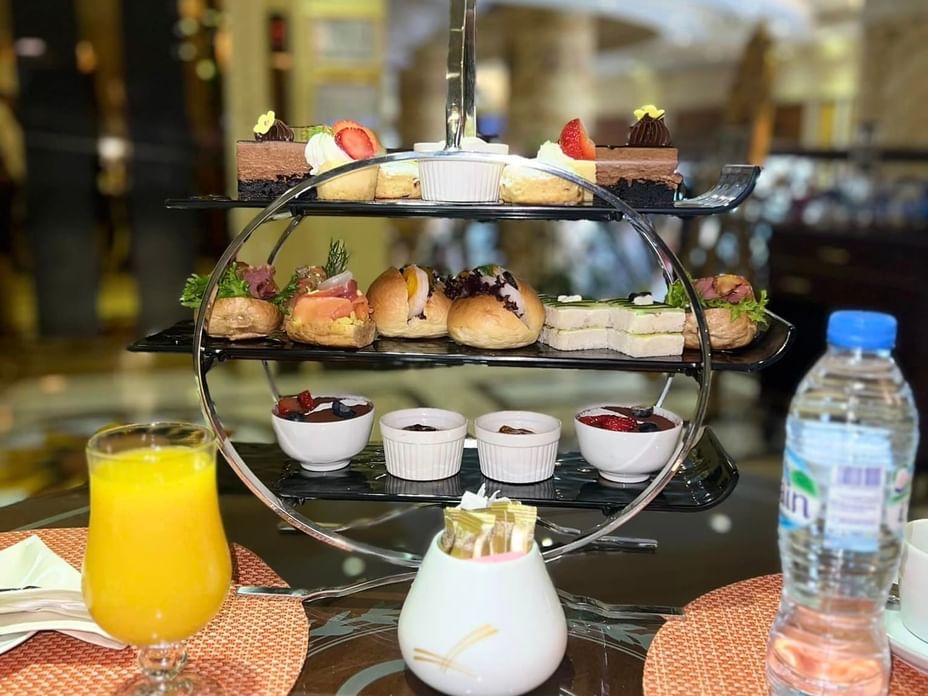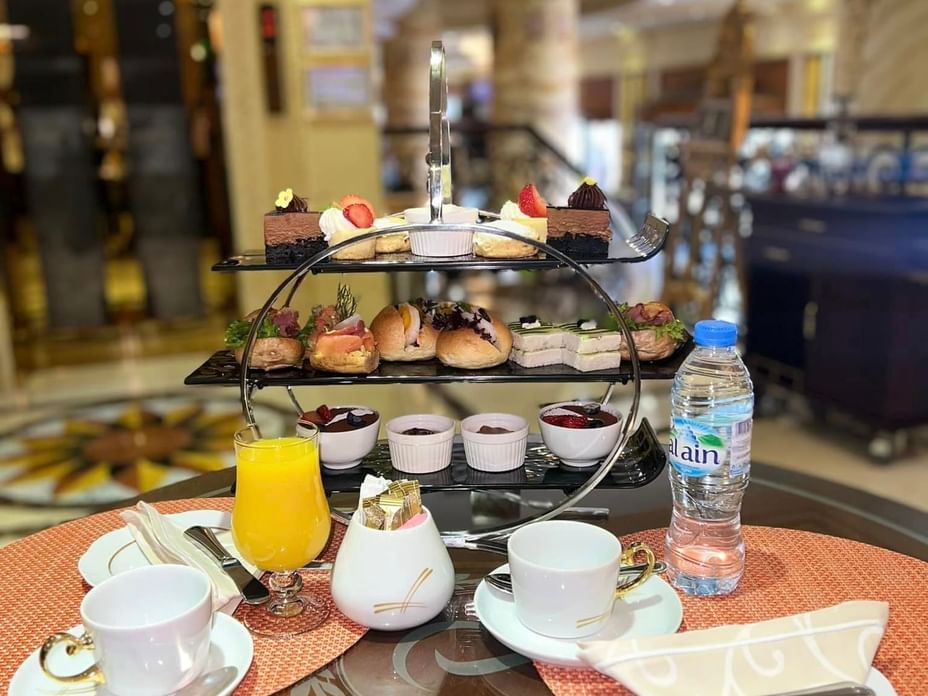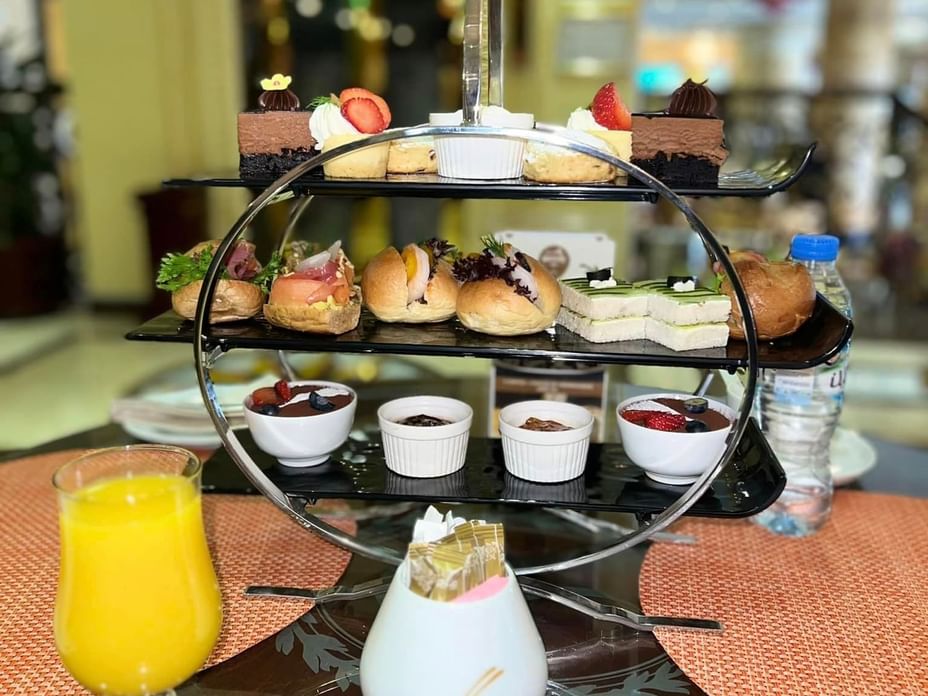 Afternoon Tea at the Brassiere cafe in Royal Rose Hotel is a symphony of Arabian flavours in the most picturesque setting.
This elegant venue offers a unique afternoon tea experience with different options for guests to choose from. We offer an unrivalled collection of speciality herbal infusions, teas and coffee. You can try out the handmade sandwiches and skillfully made French pastries, all of which are served in a chic setting.
- 4x4 open face sandwiches
- our signature Tiramisu, English cake, and cream (2 pieces each) with selection of jam
- a choice of 2 coffee or tea
- 2 glasses of chilled juice or 2 bottles of small water
Daily, 3:00 P.m. - 5:00 P.m
AED 99
For inquiries click here or:
Email: brasserie@royalrosehotel.com
Call: 02 588 9930
WhatsApp: 056 525 6520