Barocco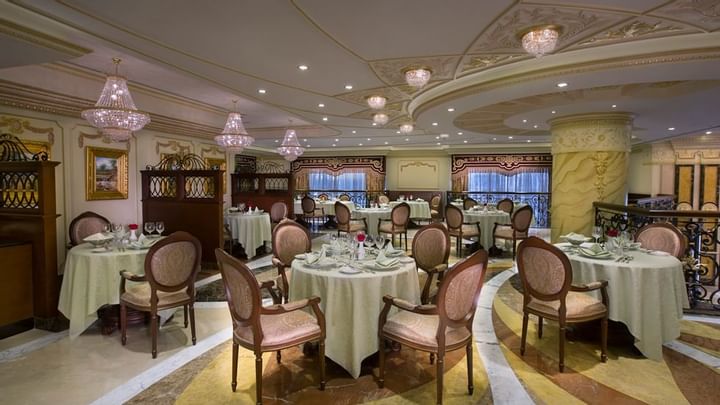 Oriental favourites locally cooked.
Join us at Barocco on a voyage of culinary discovery that stretches through the ages and across The Orient, from Japan to India and Mongolia to Indonesia.
It was along the caravan trails, that vegetables, fruits, grains, seasonings and the techniques for cooking then passed from one civilization to another, to be observed and transformed into a specialty with the vast variety of taste and ­savor from The Orient, cooked with skill and passion by our chefs.
Seating Capacity : 75 persons
Dress code : Smart Casual
TEMPORARILY CLOSED
LUNCH: 12:30 PM to 3:30 PM
DINNER: 6:30 PM to 11:30 PM